SEVENTEEN officially becomes "quadruple million sellers" with their latest mini-album, "Your Choice" surpasses a million albums sold.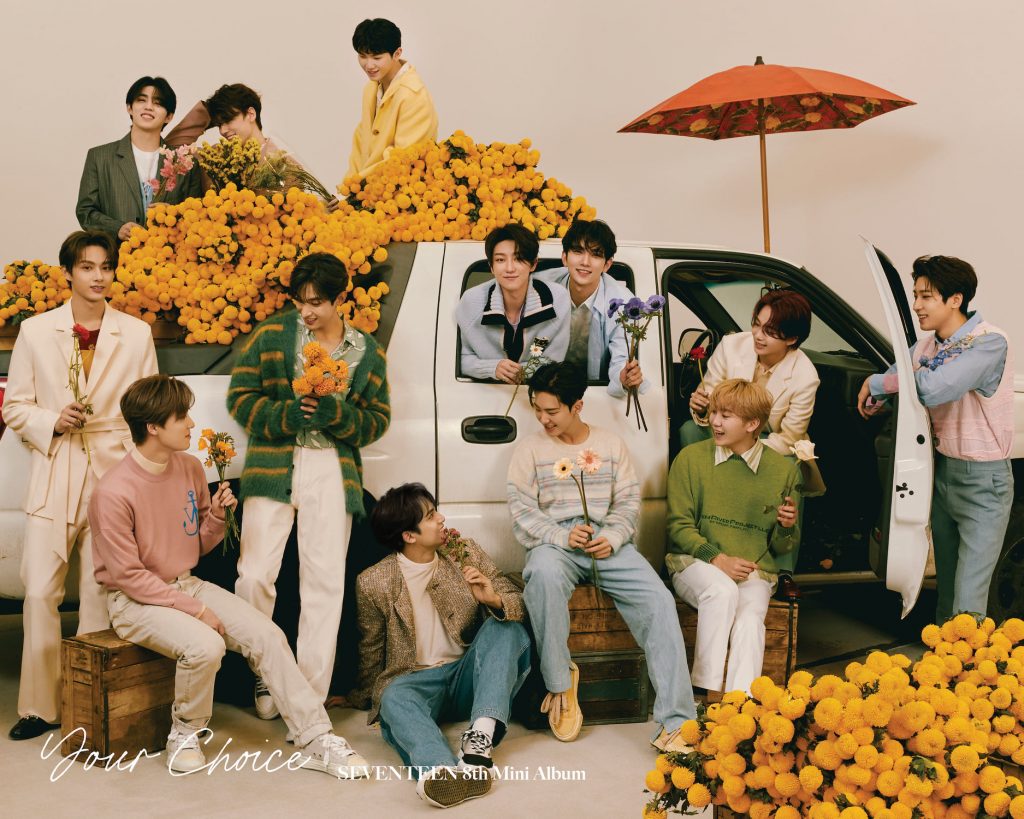 Hanteo Chart releases an official count of SEVENTEEN's eight mini-album "Your Choice" sales. According to the numbers, the group has sold 1,050,903 on June 21st. It means in just four days since the official comeback on June 18th, and they've reached more than a million sales!
"Your Choice"

At their recent Global Press Conference, the group shared that they will send the message of the power of love.
The album is part of the group's "Power of Love" project; Woozi states that it'll show;
"Different types of love and the different actions and emotions they bring. It will be in a more mature way as it talks about a mature type of love.
"Your choice means sharing what's on my mind and respecting your choices."
When asked what's the focal point of their newest album, Seungkwan answered;
"We've shown you a lot of addictive music and intense performances before, and with this new album, you'll also get to see a new side of us as well."
The group was also asked about their title song 'Ready to love' and what it means and genre; DK shared his thoughts;
"The title song 'Ready to love' is about feeling love for a friend for a person that I thought was a friend and being ready to confess my love courageously. It's an energetic R&B pop. It feels very fresh."
Which other albums of SEVENTEEN achieved a million sales?
The group continues to break new records and add more achievements to their belt.
SEVENTEEN's previous albums that earned over a million sales are Heng:garæ (7th mini-album), Semicolon (the special album), and "An Ode," the group's 3rd studio album.
The group is preparing not only domestically but internationally as well.
Have you seen the 'Ready to love' music video? If you haven't yet, get ready to fall in love as you watch it here!